GreenScope Properties
Focusing on Sustainable Living Practices
Ithaca Apartments For Rent
GreenScope Properties specialize in apartment rentals/management and residential real estate sales in the Ithaca New York area.
All of GreenScope Properties rental properties receive extensive renovations before being offered for lease. Many property owners choose the cheapest and quickest route when renovating properties. GreenScope goes the extra mile with the environment and tenants in mind designing for sustainability and affordability. So if you are looking for a quality place to call home rest assured GreenScope Properties has a beautiful rental apartment to meet you needs.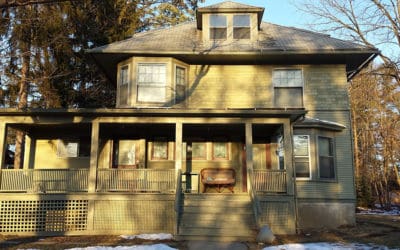 This 5 unit apartment building is located on a quiet, tree lined street in the tranquil neighborhood of Cornell Heights near Cornell University's north campus. It has been given a complete makeover since it's purchase in 2013 (including new roof and exterior paint,...
read more
Apartments for Rent Ithaca New York
Greenscope Properties provides quality, affordable rental apartments, housing units and promotes sustainable building practices in Ithaca and the surrounding communities. GreenScope is committed to helping tenants live a greener existence. Low carbon emissions, energy efficient construction, and water conservation are essential to reduce your carbon footprint. This commitment can be seen in both the structure of the buildings and in our policies, creating a more positive living and renting experience (and lower utility bills).